A scientific morning was held in the Rheumatology Department of Loqman Hakim Hospital in Tehran by Kimiaara Company on Sunday, 20th December 1401.
In this scientific meeting, in relation to gout disease and its prevalence in Iran and the world, the treatment protocol according to the latest rheumatology guidelines and the review of strong and effective treatments, including febuxostat, were explained by Dr. Rahimi.
This meeting with the presence of respected rheumatology professors:
Mr. Dr. Arman Ahmadzadeh
Mr. Dr. Alireza Rajaei
Mrs. Dr. Farane Farsad
It was held with the presence of internal professors and residents.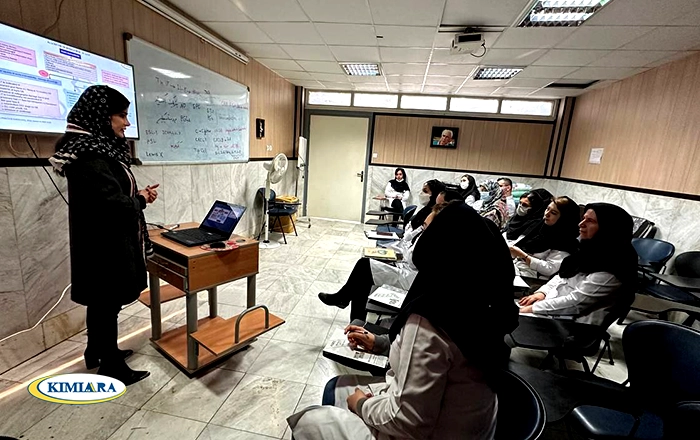 At the end of this meeting, respected professors commented on the comparison of the efficacy and safety of febuxostat molecule and its superiority over allopurinol in different gout patients.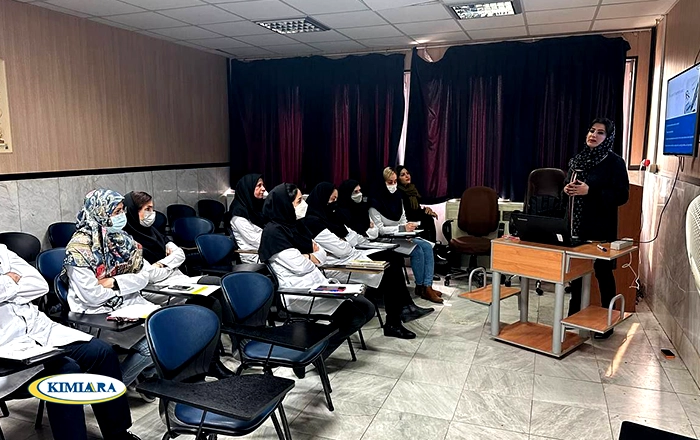 Also, the bioequivalence studies of febuxostat molecule of Kimiara company's Febix brand with Menarini's Adenoric brand were investigated, the results of which show that Febix brand is therapeutically equivalent to Menarini's main brand of febuxostat according to the bioequivalence criteria approved by the FDA.