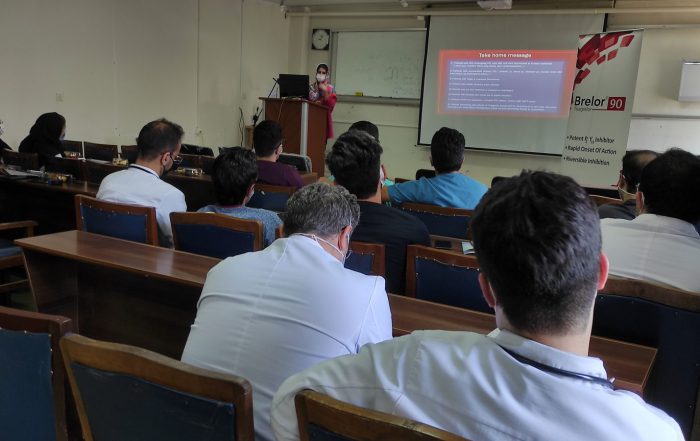 Shahid Madani Tabriz Heart Center morning meeting was held on july 23, 1400 on the role of Ticagrelor. in the treatment of Acute Coronary Syndrome and presentation of clinical studies.
This meeting was held in the presence of respected professors, including:
Interventionist:
Dr.Separham, Dr.Ghaffari
Dr.Aslan Abadi
Dr.Sohrabi
Electrophysiologist:
Dr.Abbas Nezhad
Echocardiologist: Dr.Khazarlou, Dr.Toofan, Dr.Javanshir
Cardiologist: Dr.Shahla Meshgi
Cardiothoracic surgeon: Dr.Danaee
Dr.Ghartasi(Senior Resident), and the others residents.