Kimiara company on saturday morning dated 1402/8/20 for a group of professors of the faculty of Shahid Beheshti University of Medical Sciences, Dr. Mohamadreza Minatur Sajadi head of the orthopedics department, Dr Hossein Akbari Aghdam Knee specialist, Dr Amir Mehrvar General Orthopedics, Dr Mohamad Javad Mortazavi Knee fellowship, Dr Soheil Purshahriari Knee fellowship and other physicians active in the field of orthopedics participated in the conference hall of Taleghani Hospital in Tehran.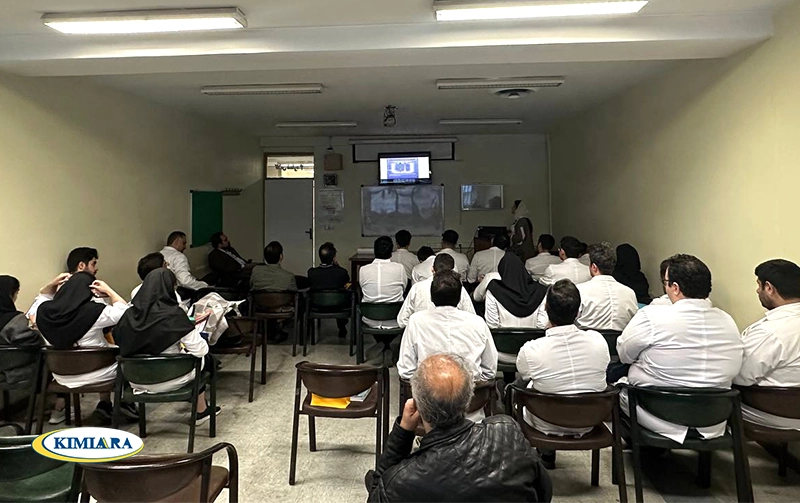 In this scientific session, with the unique reception of orthopedic specialist professors, about a new strategy presented in relieving pain, especially severe chronic pain, by introducing new painkillers in Iran pharmaceutical market; High dose ibuprofen produced by Kimiara company with Forimo brand.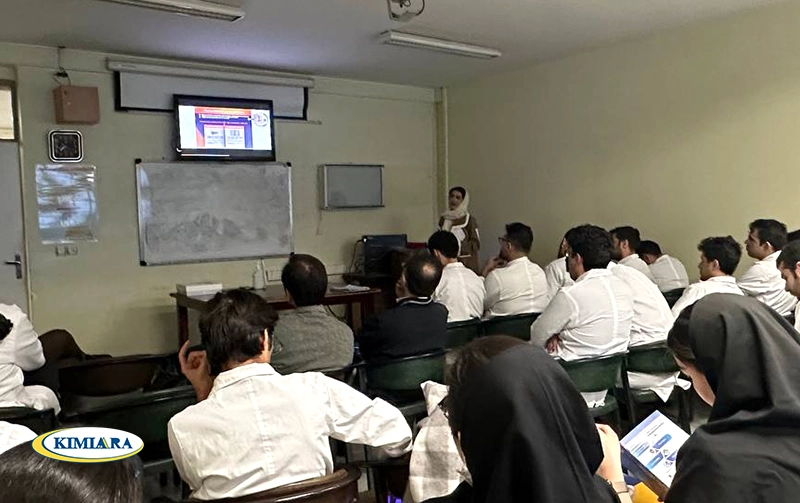 High-dose ibuprofen of Kimiara company with the brand names of Forimo 800 ER, which is extended release ibuprofen 800 mg, and Forimo 600, which is fast-release ibuprofen 600 mg.
Due to the unique formulation in Iran, they have a fast onset of effect and strong and also long-term persistence in pain relief, especially severe pain without the occurrence of digestive complications.
In this session the only unique combination pain reliever free of caffeine, codeine and aspirin in Iran, containing acetaminophen 500 mg and ibuprofen 200 mg with brand name of Forimo plus, with a fast onset of effect, 8-hour pain relief, without side effects caused by common combination pain relievers for relieving general body pains.
In the continue of this meeting, Bonimags Plus, a food supplement produced by Kimiara Company was introduced with the form of a 4-gram effervescent sachet.
One of the characteristics of this food supplement is to meet the important needs of the body, with different combination in this product; five essential elements: calcium, magnesium, zinc, vitamin D3 and vitamin C, which makes it an ideal product.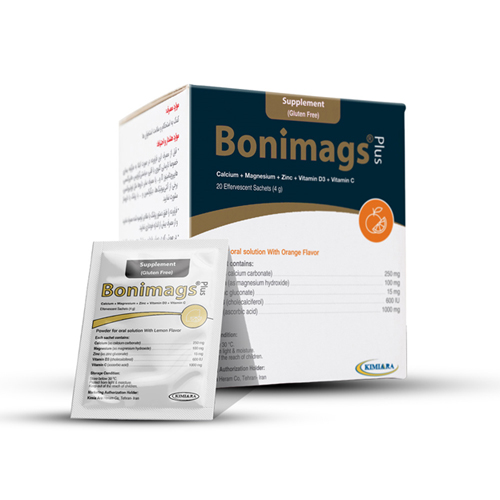 Bonimags Plus supplement is a calcium-based supplement with a different composition, which was produced for the first time in Iran in the form of a sachet, with high bioavailability, fast and strong effect, once a day consumption, with a delicious orange taste for:
Improve the strength and health of bones, joints and teeth
Strengthen muscles and relieve their stiffness
Increase memory and concentration
Relieve fatigue and boost energy levels
Restore & regenerate the skin
Enhance the strength and growth of hair and nails
Improve the quality of sleep
Boost the body's immune system
Relieve stress and anxiety
Control hormones and body weight
Regulate blood sugar and lipids
Improve cardiovascular function and blood pressure
Speed up the process of chemotherapy in cancer patients
Eliminate hyperphosphatemia in chronic kidney failure patients.